Back To Our Services
Homes with electric driveway gates fitted to them can attest to how these sturdy appliances provide superior protection to households from outside intrusions while making the coming and going from your home a more convenient task. Unfortunately, like all other types of heavy appliances, driveway gates may need repairs from time to time when the stress of their daily job begins to take its toll on their livelihood. When your gates face the inevitable wear and tear or weathering of their vigil tasks, you can gain peace of mind in knowing that it can be easily and affordably fixed.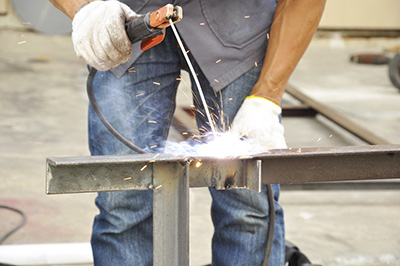 So What Seems to Be the Problem?
Electric gates can take damage from an array of sources which may cause their eventual and unforeseen break-down. Damage can come from simple wear and tear as your gate's moving parts operate in friction with one another, causing the components to wear down gradually, affecting the gate's performance significantly.
About Rust, Hinges and Other Common Issues
Rust from damp weather conditions and galvanic corrosion from contact between electrified metals can also make quick work of your gate's frame, handles, wheels and hinges as they eat through the gate's materials, weakening it significantly overtime. When this happens, restoration can be done fairly simply by having items like your gate's hinges repaired by a professional.
Your gate's motor is responsible for providing power and movement to the system. Though its many moving parts and the stress of its job, coupled with the ravages of difficult weather could weaken or break it overtime, making it necessary to eventually have your gate motor fixed as it deteriorates.
Gate Repair Services at the Best Prices Around!
So if your gate at home has been giving you trouble or has been showing signs of old age, give "Garage Door Repair Fair Lawn" a call today and speak to one of our consultants for advice, information or a quotation.
Back To Our Services